Lisa has been with Driscoll Insurance & Driscoll Property Management since 1998. She handles the accounting needs in our offices for two separate & totally different entities. Our Insurance companies calls upon her to Balance our 3 Trust Bank Accounts Monthly. Because of our accounting software she has to do this with Hand Reconciliations. She provides us with perfect, detailed & balanced reporting packages each month. Our Owner calls upon her to handle the accounting for his Property Management Properties. She setup the Yardi programs when she started with us & has performed her monthly duties for the Property Management Accounting flawlessly. We have & will continue to recommend her accounting services to any type of company. She will be an asset to your company & in no time at all have your accounting straightened out & in a format that is concise, accurate & easy to understand.
Tim Driscoll, Dorothy Berryhill
NFP Property & Casualty Services, Inc
Driscoll Property Management, LLC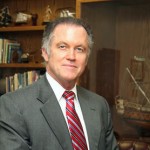 I've worked with Lisa Sevi for over twenty years helping Yardi clients with their accounting. 
She is conscientious, thorough and extremely capable of working through any Yardi scenario that may arise!  I would recommend her unequivocally and without any hesitation for any bookkeeping or Yardi troubleshooting. I have referred many clients to her who have needed bookkeeping services or major accounting help balancing their books for upcoming DRE Audits, etc. & she is able to handle the task no matter the type of business or problem that she is confronted with.
Ken Blake, CPA
I was very pleased to be asked to write a recommendation for Lisa. She came aboard as our bookkeeper back in 2002 and I have been Blessed with her talented Accounting skills for the past 10 years. When she started with my company she did a major reconstruction of my property accounts. This was a major change for the better and has enabled my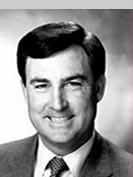 company to provide better reports to Owners, tenants and End of Year Accounting Audits. She has always been able to handle any issue that has arisen within our accounting department. She is constantly staying on top of changing technology and innovating new practices to make our programs and system run more efficiently. Having her on my side has brought peace to the core of my business. My previous worries about whether my accounting is being done accurately and properly had disappeared with 6 months of her coming on-board. I give her a very strong recommendation to any type of business who needs a stable, reliable person to undertake their accounting needs. Using LJS Accounting Services is the best decision you can make to help you get through whatever accounting issues you are experiencing. Ken Beaulieu, KB Property Asset Management and Long Beach Apartment Management
Three years ago my company underwent a tragedy when we lost our inhouse bookkeeper. We were in a desperate situation  because our bookkeeper was the only one who knew &

understood the Yardi program  &  how the databases were setup for the various properties. We called upon Lisa's company hoping she could provide some help with this situation. Lisa came right out to discuss our problem. She was immediately able to access the data & start our bookkeeping running again. She continued with our company & has transformed our accounting & did major reconstructions on all 3 of our databases. Everything now runs much smoother, the Owner reports are easier to understand & she has trained our office staff. She stepped into a blind, unknown, upsetting scenario & helped us through this difficult time.  Without any reservations I would recommend Lisa for whatever task or company is thinking of using her services. She has proven she can come in & use her skills & patience to resolve any accounting issue that you may be facing.
Don Deering  Lion Property Management

Lisa, It was my lucky day the day I found you and hired you as my Yardi Consultant.  You've saved me countless hours trying to figure this program out.  With your years of knowledge with Yardi and because you use it yourself in your business you were able to understand everything I needed to do with my property management business.   With your shortcuts, knowledge and most of all in my case patience, you have made my life so much easier and most of all have saved me a lot of time…which is money.  So I just want to say thank you for your services….I can't live without you.
James Antoyan, JLA Real Estate
I am very pleased to have this opportunity to recommend the services of Lisa Sevi & LJS Accounting, Inc. Lisa has been our Bookkeeper since 1993. She has seen our companies through many phases of our business growth & changes. No matter what we have called on her to do she has always provided superior Accounting services. It is a pleasure to know that our bookkeeping is in such capable hands & I don't have to spend a moment worrying. Her end of the year services provide our Accountants with accurate & indept reports to enable our tax planning to be done easily & with much less effort & cost. I would recommend her to any type of business that is looking for  accurate, dependable, confidential & reliable bookkeeping services.
Greg Bennett, Percy Properties

I have known Lisa both professionally & personally for over 25 years. Recently I decided to ask her if she would handle my personal bookkeeping needs. She immediately set everything up & made me feel well taken care of. She has helped me through many phases of my bookkeeping needs & I know I can call on her anytime I need her help or advice. She has taken what use to be a chore, writing my own checks, etc off my hands & made everything easy & effortless. I would recommend her to any of my colleagues or any company looking for competent, detail oriented & accurate accounting help. She has made a difference in my life for the better & looking back, I wonder why I did not enlist her services sooner. Dr. Arnold Brender
We have been working with Lisa for over 5 years. She did the setup of our Yardi Trust Account & Management Databases – Highly recommend her! Ruth Squadrille, APM Orange County